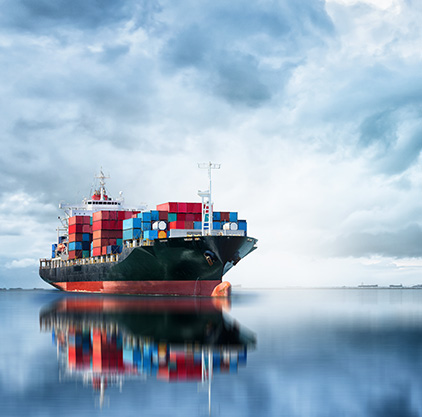 Securing the transported goods
Yachts and boats insurance
Marine insurance is considered one of the oldest types of insurance at all, which provides cover and protection for all types of transported goods
Usually, valuable goods and commodities shipped by sea, air or land are exposed to many risks, damages and losses due to many reasons, and accordingly, the Arab European Insurance Group Company insures the goods against the dangers of maritime, land and air transport.
Sectors benefiting from transported goods insurance:
Import and export companies
Supply, manufacturing and distribution companies
Logistics companies
Air freight companies
Shipping companies
Transportation companies
Goods insurance coverage:
A set of standard international conditions are usually applied from "institute requirements in marine insurance" to cover and secure the goods. It has the goods during road and air transportation.
The transported goods insurance policy may extend to insure the risks of war, unrest and riots in exchange for an additional premium paid by the customer to the company.
It is very important for boat owners to secure these properties, in the event of any accident, or bearing any liability, or damage to the yacht, especially if the boats are luxurious and luxurious, so yachting insurance has become very essential because the yachts themselves are expensive and very expensive. The company provides insurance cover for recreational yachts, which are used for recreational purposes, and which operate in the regional marine waters of the Gulf of Aqaba, and the insurance cover can be expanded to include the Red Sea region.
Insurance cover can be provided at the agreed value or on the basis of the prevailing market value as required
The insurance cover is subject to the standard marine yacht cover requirement
Liability resulting from the collision
Liability towards passengers that is covered by the third-party insurance cover
Fill out the form and we will contact you immediately